Whether it's homeowners, car, or boat insurance; a business insurance policy or policies; or several of these all at once, it is our pleasure to "go shopping" for the best coverage at the lowest rates possible. We save you the hassle of contacting all the large insurance carriers (you know, the ones with the ads and commercials) by getting their quotes for you.
Why put yourself through all that trouble when we can save you the hassle? We can also reach out to more companies than you typically could or would on your own, and we know how to get the most competitive rates for the most comprehensive coverage.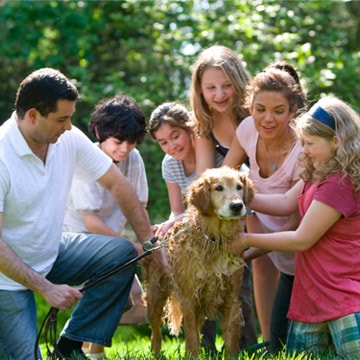 At any given time, we have roughly 12 to 15 companies with which we place home, auto, personal umbrella liability, boat, ATV, and snowmobile insurance. We'll set up an initial phone call, in person meeting, or email exchange to collect some key information from you to know which of those companies to approach for your needs.
TIP
Have all necessary paperwork on hand, like declaration pages from your current policies and license information for all household members who drive a vehicle. This helps us speed up the process.
Once we've gone through the initial information gathering phase, we enter that data into a system that collects the premiums for all the companies we work with. We identify the top three or four companies for your situation, then our personal lines customer service agents fine-tune the quotes with any applicable additional coverages or discounts we find. From here, we're usually able to identify an obvious front runner, which we then present to you as the best option available through our network of carriers.
Turnaround time from start to finish for the quoting process varies based on how quickly you can provide the information needed for a truly accurate quote, as well as the availability of our personal lines team. More often than not, quotes are generated in just a few days.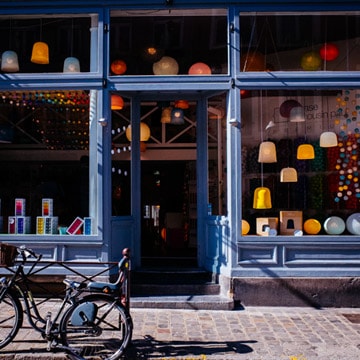 The commercial quoting process is fairly similar to the process for personal insurance, whether you're seeking general liability insurance, business property insurance, commercial auto insurance, workers compensation insurance, disability insurance, commercial umbrella insurance, liquor liability insurance, or any combination of those.
It starts with information intake. We need basic business information like name, mailing and/or physical address, federal ID number (or EIN), etc. Then we complete an in-depth application specific to your industry with you, either on the phone, in-person, or by video call; this form is called a supplemental application.
The supplemental application is important because it helps us get the full picture of your business and clearly communicate your needs to the underwriting staff at our various carriers. Depending on the size and scope of your operations, this application can take anywhere from five to thirty minutes.
TIP
The supplemental application allows us to quote more accurately and to ensure that every exposure is properly accounted for and subsequently covered. While this process requires a little extra effort, we find it is well worth it because the job gets done correctly the first time.
Once we've completed the up-front information gathering, we either move to online quoting with a variety of carriers or we put together a formal submission to a carrier's underwriting department using industry standard forms. The direction we take varies based on the type of business you operate and the individual insurance companies we approach for quotes. With online quoting, we often have options ready for your review in a relatively short period of time. In the case of a formal submission to an underwriter, the timeline is typically a little bit longer.
Just like personal lines, we do the shopping for you. We'll usually have at least two or three (and possibly as many as five or six) different insurance companies that can offer a good policy to fit your business. It is our responsibility to you, as the client, to find the best possible program at the best possible rate, regardless of who the insurance carrier is.
Depending on the complexity of your business, the entire process can take anywhere from a couple days to several weeks. The better prepared you are to provide key information, the faster we can help.
Whether you're insuring yourself or your business, our reliable process and detailed approach ensure you're getting the best possible coverage at the best possible price.