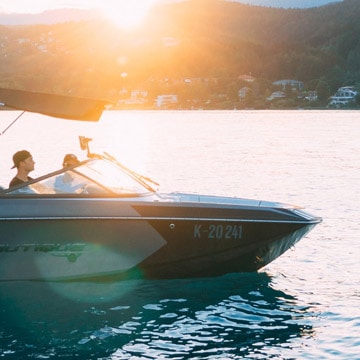 Much like auto insurance helps pay to repair your car if you're in an accident—or fix someone else's car if you're at fault for damaging their vehicle—the same can be said for boat insurance.  However, there can be some complexities to the insurance coverage on your boat as well. Most boat policies are "all risk" policies, meaning the policy likely covers a broad spectrum of possible losses such as lightning, fire, theft, vandalism, sinking, and even grounding.
Outside of the base policy coverages, you will want to consider if you need protection for on-board personal gear such as marine electronics, fishing gear, or watersports equipment.  Towing coverage in the event of a breakdown is also something to consider. While a boat insurance policy is not required to register your boat with the DMV in New York State, you need to consider the possibility of significant physical damage cost or liability exposure in the event of an accident on the water.
As is the case with other forms of personal insurance, boat insurance is there to transfer your risk to the insurance company, allowing you to protect yourself and your family. It provides:
Financial protection against loss in the event of damage/destruction of your boat or other boaters' watercraft.
Liability protection for you, your passengers, or captains/passengers in other watercraft in the event of a personal injury to one or many in an accident.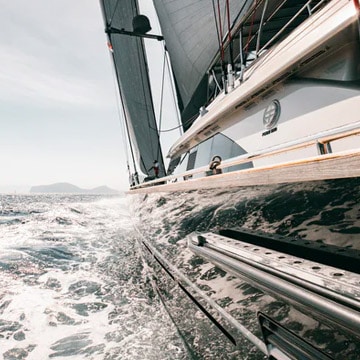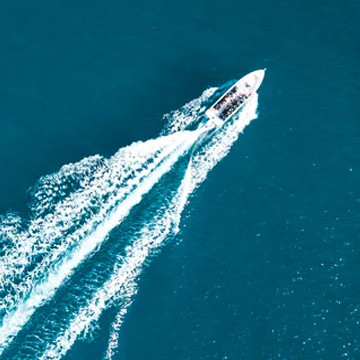 Boat Insurance Bodily Injury Liability (BI)
Bodily injury liability covers other people's bodily injuries or death that you are responsible for. It also provides a legal defense if another party in the accident files a lawsuit against you, such as claims for medical bills, loss of income, or pain and suffering. Bodily injury liability is for others, not you, your watercraft, or others insured by your policy like a spouse or dependent.
Limits of liability determine how much coverage you have in the event of an accident that causes injury/injuries. In the event of a serious accident, you want enough insurance to cover a judgment against you in a lawsuit, without jeopardizing your personal assets.
Boat Insurance Property Damage Liability
Property damage liability covers you if your boat damages someone else's property. Usually it is their watercraft, but it could be a dock or pier.
Like with BI, limits of liability determine how much coverage you have in the event of an accident that causes damage to another's property. It is a good idea to purchase enough of this insurance to cover the amount of damage your boat might do to another watercraft. The bigger and faster the boat you own, the more likely you are to need higher limits of coverage.
Uninsured/Underinsured Boater (SUM/UM)
SUM/UM is coverage you should likely have in place. Do you think every other boater has sufficient insurance? Or any insurance at all? Since New York State doesn't require insurance to register a boat, one can imagine how many boaters are on the water without coverage. With this SUM/UM coverage you have the ability to cover your own bodily injury and property damage costs when the at-fault boater cannot adequately cover the various financial losses associated with the accident. In other words, we don't want you to assume another boater has coverage to pay your medical bills or fix your property. We encourage you to protect yourself, your family, and your own property.
Collision Coverage & Comprehensive Insurance
This is exactly what it sounds like - it pays to repair or replace your boat after an accident or collision. It covers damage to your boat when your boat hits, or is hit by, another vehicle or object. Typically, a deductible will apply to this coverage. The complement to collision coverage is comprehensive insurance, which provides protection in the event of physical damage (other than a collision) of the insured boat. Theft, fire damage, or a cracked windshield are all covered under the comprehensive section.
Unlike home and auto coverage, boat insurance is not as easy to get discounts on. In fact, bundling your boat insurance with your home and auto coverage is often the best or only way to max out possible discounts. However, not all home and auto insurers also insure boats. It is very possible you will find yourself with a standalone boat policy with a different carrier.
Here at the Feltner Group, we have the ability to shop multiple carriers for the best possible rate for your boat insurance because we are independent and not paid by just one company. Unlike the huge companies you see and hear advertising on TV and radio constantly, we are not beholden to any one carrier. This allows us to stay focused on the best outcome for you.